New Kitten?
Climbing the walls?
The first year of a kitten's life is a time for crucial learning and experience.
Sometimes things crop up that we are not expecting and we just need to ask. We may also need help with some specific aspects of early learning for kittens. We need an expert to rely on, for little kitten/young cat niggles and bigger questions about their learning, too.
A Kitten Subscription with us gives you peace of mind that the advice you are going to get will not only be personalised but also, qualified.
Our new, popular service provides new owners with either 6 or 12 months of regular contact with Karen, a Certificated Clinical Animal Behaviourist and Animal Behaviour and Training Council Registered Animal Training Instructor (ABTC-ATI).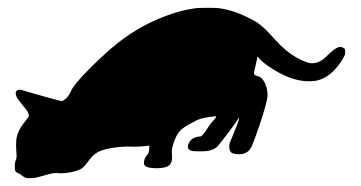 TESTIMONIALS
"I feel like I know my cat so much better now!"
– Leslie & Muffin