For a well–behaved,
calm and happy family pet!
Puppy Behaviour Specialists
Dog and Cat Behaviour Referrals
Vet Referrals and Vet CPD/Staff training
Guidance for Behaviour & Training Professionals
Karen Wild CCAB is a Certificated Clinical Animal Behaviourist and experienced, qualified hands-on trainer.
Puppy Behaviour Specialist –  Dog and Cat Behaviour Service – Vet Referrals – Behaviour Professional Mentoring
TESTIMONIALS
"I was so confused about all the people telling me what to do, and reading different internet advice. Talking to you about them and all their ways made me much more confident with Max and Mabel. I feel like we have all learned such a lot"
– Becky, Max & Mabel
I feel like I know my dog so much better now!

It's us that need the training!

@WildPaw (Karen) is FAB!!!<br />I just wanted to let you know what a great dog <br />Bo has grown into. She is amazing!!!
Get help with dog and cat behaviour problems
Aggression towards people
Aggression towards other dogs or cats
Multi-dog or cat family problems
Destructive behaviour
House soiling
Self mutilation
Barking dogs
Chasing
Car travel
Fears & Anxieties
Separation Anxiety
Qualified, registered, experienced
professional help with pet behaviour problems
Karen Wild is a Certificated Clinical Animal Behaviourist and qualified, experienced hands-on dog trainer.
Known and respected for her practical, no-nonsense advice and extensive experience with dogs, cats and their families.
Karen has worked with pets and their people for over 20 years and is an internationally published author of five books,translated into 8 languages worldwide.
Karen offers regular seminars, webinars and teaches Vet professionals, trainers and other behaviour practitioners about all aspects of pet dog and cat behaviour problems as well as offering placement for supervision and mentoring supervision and mentoring for anyone seeking guidance in the field
Animal Behaviour and Training Council Clinical Animal Behaviourist registered Clinical Animal Behaviourist, (ABTC-CAB) and Animal Training Instructor (ABTC-ATI)
Full member of the Fellowship of Animal Behaviour Clinicians (FABC)
Full member of the Association of Pet Behaviour Counsellors (APBC)
Graduate member of the British Psychological Society (MBPsS)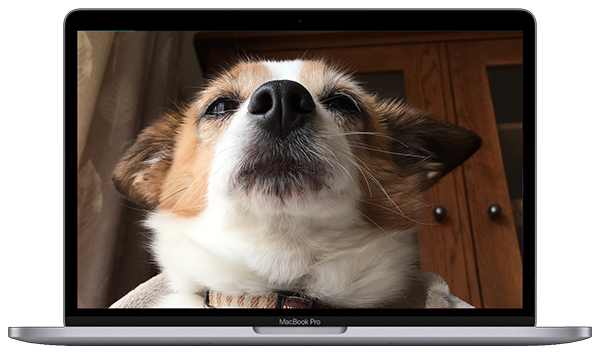 Why choose online help?
It's Quick
We can help you at the earliest possibility.
All you have to do is get in touch with us!
It's Convenient
No need to travel or disturb your pet.
We can still 'visit' your home, just virtually!
We're Supportive
We offer regular follow-up support as part of the package.
We want your pet to do well, and for that, they depend on you.
Vet Recommended
For behavioural help, we work on Veterinary Referral
and rely on your pet's Vet to form part of the team.
Books by Karen
My biggest passions in life are training people to teach their dogs, helping family dogs with problems, and writing books and articles about pet behaviour.
My books are for owners of family dogs. I know how hard it can be to want the best for your dog, whilst having a busy family life. Every book is aimed directly at us – owners that really care about our pets and want to make their lives better – quickly, easily, and with the most up to date advice available.
Build your own Manuals
Need quick and clear guidance on a specific problem with your pet? Choose the exact chapters you need for your own pet help manual below! It's easy and quick, and they are downloadable. No need to visit a shop or wait for the post.
The Paw Times
News, articles and ideas for your pet from Karen Wild