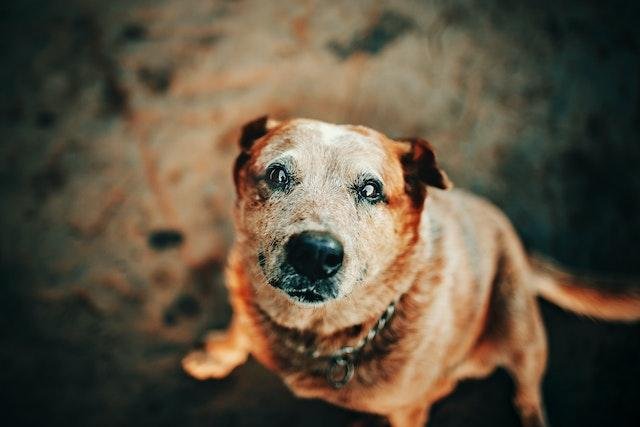 So, if you have an older dog, what's the best way to make winter nicer for them?
Oldies can enjoy the winter too – but there are lots of things you can do to make them that little bit more comfy.
Make sure you dry them thoroughly after winter walkies so that their skin doesn't get sore.
If they start to be a little stiff on cold mornings, try massaging them all along their back & legs (as if you are washing your hair!) – it's relaxing & helps their circulation in the months that they suffer most with aches & pains due to the cold.
Glucosamine supplements will help arthritic oldies stay mobile in the winter – you can get glucosamine treats, or liquid supplements to put in their breakfast as well as pills.
Ensure they are kept 'matt' free by regular brushing & trimming long hair around their mouth, paws & back ends – their coats will need more attention in winter when they will be getting muckier than ever!
Even dogs that never needed a coat when they were younger may appreciate a waterproof coat for the winter once they are oldies.
Why not get your oldie a new bed for the winter? Memory foam or beanbags are extra warm and keep the drafts away.
Check feet regularly – wet salty roads can be hard on old dog feet, and less active oldies often have problems with toenails growing too fast and will need a regular manicure (buy a dog nail clipper, or ask your vet or groomer).
And finally, Tricks says that an important thing for an oldie in winter is plenty of room on the sofa!
This post was originally posted as a contribution to our Christmas calendar by the great Oldies Club who have been working tirelessly to support the older dogs that lose their homes. If you would like to support older dogs that have lost their homes through no fault of their own, you could make a donation to the Oldies Club. On average, each dog cared for and rehomed costs around £300 in vet bills, as sadly, many of the dogs they take in have not had their winter comforts or even basic care and vet checks provided.