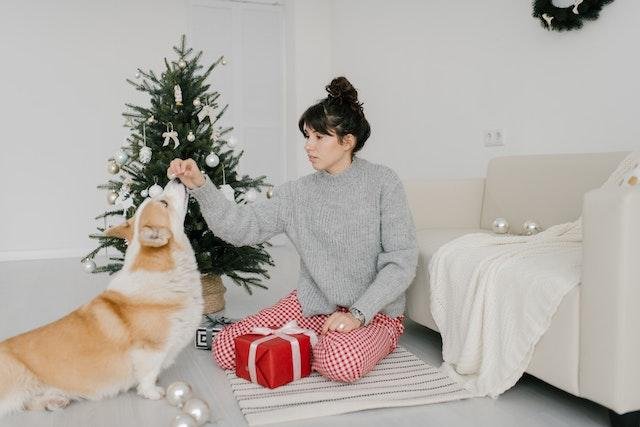 When you buy your dog any present, always stop and ask yourself – is this for the dog, or is this for me? Here are some ideas for Christmas presents for your dog!
A quick poll of my friends (highly unscientific, I know) came up with the following ideas for doggy Christmas gifts:
Nina Ottosson puzzle toys, especially the Tornado
Oinky pigs
Orka Jack
Kong toys
Squeaky toys (note: these are not human favourites!)
Frisbees
Stuffed toys of all shapes and sizes
My favourite is to wrap a few strong smelling dog treats in some Christmas paper and let the dogs tear open a package each. The kids love watching that, the dogs get a job to do, and it keeps them all quiet for a while!
And finally…
Tennis balls, tennis balls, tennis balls… (usually best left to smaller dogs)
You can tell we are all experienced dog owners, because every single one of these toys was picked for the dogs enjoyment and not for ours.
So – where do you find all these without putting on the riot gear and battling your way into town? The internet of course.
Here are a few great places to find those last minute doggy christmas presents:
Dogs Trust Gifts – Some great gifts for dogs and dog lovers and it all goes to charity.
D for Dog – These guys have a wonderful range of Christmas rawhide goodies and toys
So that's the dog taken care of, what about you?
If you are looking for a treat for yourself, why not invest in a book to snuggle up and read through the winter evenings? My Christmas list is always full of books and they make excellent gifts – here are two from one of our well known Vet, Pete Wedderburn.